GOTO is a vendor independent international software development conference with more that 90 top speaker and 1300 attendees. The conference cover topics such as .Net, Java, Open Source, Agile, Architecture and Design, Web, Cloud, New Languages and Processes
Wei-Meng Lee, Tweet
Founder, Developer Learning Solutions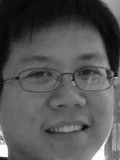 Wei-Meng Lee is a technologist and founder of Developer Learning Solutions (
http://www.learn2develop.net
), a technology company specializing in hands-on training on the latest Web and mobile technologies.
Wei-Meng speaks regularly at international conferences and has authored and co-authored numerous books on .NET, XML, Android and iOS technologies. He writes extensively for InformIt.com and Mobiforge.com.
Wei-Meng is the author for Learning WatchKit Programming (Addison Wesley)
In this session, veteran author and trainer Wei-Meng Lee will walk you through the process of creating your first Apple Watch application on the latest watchOS 2 recently announced by Apple at WWDC. You will learn how to develop your next killer-app for the Apple Watch and how the various technologies stack up. At the end of the session, you will have a solid understanding of the possibilities afforded by the WatchKit Framework and how it interacts with your iPhone apps.