GOTO is a vendor independent international software development conference with more that 90 top speaker and 1300 attendees. The conference cover topics such as .Net, Java, Open Source, Agile, Architecture and Design, Web, Cloud, New Languages and Processes
Uri Boness, Tweet
Co-Founder of ElasticSearch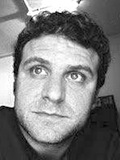 Uri Boness has been a software engineer and a prominent advocate of open source search for many years. He is a co-founder of Elasticsearch, the company behind the popular real-time search and analytics open source project with more than 2,000,000 downloads. Today, Uri contributes to the development of Elasticsearch and helps users around the world create amazing projects around it.
Twitter: @uboness
Elasticsearch is the leading realtime, distributed, open source search & analytics engine. Next to providing a highly scalable full-text search engine, users choose Elasticsearch to build sophisticated realtime analytics applications. Being the #1 technology to adopt according to ThoughtWorks, the user base of Elasticsearch is rapidly growing and include companies like SoundCloud, Github, Foursquare and StackOverflow. In this talk I'll show some of the real world examples of the cool stuff they are doing using Elasticsearch.
As Elasticsearch 1.0 is not far ahead, we will also look at some of the recent enhancement and new features and all the exciting things that are still coming... don't miss out!