GOTO Amsterdam is a vendor independent international software development conference with more that 50 top speaker and 500 attendees. The conference covers topics such as Java, Open Source, Agile, Architecture, Design, Web, Cloud, New Languages and Processes.
Andy Piper, Tweet
Developer Advocate at Twitter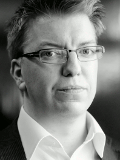 Andy Piper is widely known as a Social Bridgebuilder and speaker, and is a Developer Advocate at Twitter. His passions span a wide variety of areas: cloud, devops, mobile devices, the Internet of Things, Arduino and similar technologies, social computing, education, LEGO, and photography. He is project lead and developer on the Eclipse Paho lightweight messaging project. He works for Twitter and is based in London, UK
Andy was previously with Pivotal as Developer Advocate for Cloud Foundry; and with IBM Software Group for more than 10 years, as a consultant, strategist, and WebSphere Messaging Community Lead. He has 15 years of experience consulting in enterprise software, has contributed to many Open Source projects, and has helped to organise and run a variety of hackdays, unconferences, and other events. He is also a regular contributor on a number of technology-related podcasts.
Andy holds a Master of Arts (Oxf) in Modern History from Brasenose College, Oxford University, and is a member of bcs, the Chartered Institute for IT.
Twitter: @andypiper
People. Devices. Smart objects. Things. All of these create data, or signals. Signals, and responding to them in intelligent ways, are what drives behaviour.
As Twitter has evolved into a universal platform to share, consume and broadcast information, it is also a conduit for these signals. With the rise of the mobile ecosystem, the Twitter APIs have become more important than ever - combining a user's social context with data from the Internet of Things enables you to build great application experiences that will delight users.