GOTO Amsterdam (June 17-19, 2015) is a vendor independent international software development conference with more that 50 top speakers and 500 attendees. The conference covers topics such as AngularJS, Disruption, Docker, Drones, Elasticsearch, Hadoop, Microservices & Scrum.
Adrian Mouat, Tweet
Chief Scientist at Container Solutions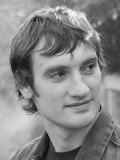 Adrian Mouat is the Chief Scientist for Container Solutions, a pan-European services company who specialise in Docker and Mesos. Container Solutions focuses on the tools and how best to create environments for their successful adoption.
Adrian has recently worked developing a Docker based PaaS solution for a hosting company and has written several successful blogs on Docker. He is currently writing a book on Docker for O'Reilly publishing.
Twitter: @adrianmouat
Track:
Docker
/
Time: Friday 10:20 - 11:10
/
Location: Effectenbeurszaal
The security of containers has been a hotly discussed topic in recent months. In this talk I'll explain the main concerns around container security and offer some best practices and guidance for addressing them.
The topics covered will include:
making sure your images haven't been tampered with;
how to mitigate the risks of container exploits; and
the security implications of bundling desktop apps in containers
Track:
Docker
/
Time: Friday 15:50 - 16:40
/
Location: Effectenbeurszaal
During the Docker Predictions Panel attendees, speakers and the host of the Docker track will try to predict the big announcements at the DockerCon15 in San Francisco. DockerCon15 will take place just days after GOTO Amsterdam.
Last time at DockerCon14 Europe, here in Amsterdam, Docker Inc. announced Swarm, Machine, Compose and Docker Enterprise Hub.
If you think you know where they are heading this year, come and tell the world!
This panel will be facilitated by Mark Coleman who will ensure a memorable and fun experience for all attendees.