GOTO Amsterdam (June 17-19, 2015) is a vendor independent international software development conference with more that 50 top speakers and 500 attendees. The conference covers topics such as AngularJS, Disruption, Docker, Drones, Elasticsearch, Hadoop, Microservices & Scrum.
Maarten Dirkse, Tweet
CI/CD Engineer at Bol.com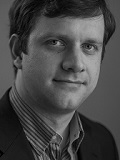 Likes to write code and automate things. Leading the Docker charge within bol.com as part of the Development Process Innovation team.
Twitter: @mdirkse
In this talk we introduce Mayfly, a user story-centered development platform, developed and in use at bol.com. Mayfly leverages container technology to provide engineers with short-lived, isolated development environments for their services. The talk will provide an overview of the Mayfly architecture and the technology it uses. We will also develop a user story live, on stage! (more exciting than it sounds)