GOTO Berlin is a vendor independent international software development conference with more that 60 top speakers and 600 attendees. The conference covers topics such as Java, Open Source, Agile, Architecture, Design, Web, Cloud, New Languages and Processes.
Dan Macklin, Tweet
Head of Research and Development at bet365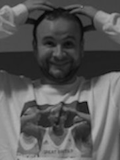 Dan is a hands-on technical manager who loves to learn, make things happen and get things done. After running his own business for ten years, Dan is now the Head of Research and Development at bet365.
Twitter: @dan_macklin
Managing positive outcomes from technology adoption is about identifying, measuring and then maximising positive side effects.
In this talk Dan will describe the side effects of bet365's recent Erlang adoption. Starting with the rationale for change, Dan will walk through the highs and lows of the adoption process to explain what worked well, and what he'd change if history wasn't immutable.
Ultimately Dan will show that the journey which at times was perilous was worthwhile and that Functional Programming has been a success at bet365.
Maybe side effects of Functional Programming aren't something to be feared after all?