GOTO Berlin is a vendor independent international software development conference with more that 60 top speakers and 600 attendees. The conference covers topics such as Java, Open Source, Agile, Architecture, Design, Web, Cloud, New Languages and Processes.
Jillian York, Tweet
Founding Member at Deep Lab, Director for International Freedom of Expression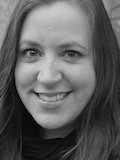 Jillian C. York is a writer and activist focused on the intersection of technology and policy. Based in Berlin, she serves of the Director for International Freedom of Expression at the Electronic Frontier Foundation, where she works on issues of free expression, privacy, and digital security.
With Ramzi Jaber, Jillian co-founded OnlineCensorship.org, a winner of the 2014 Knight News Challenge. She is a frequent public speaker on topics including surveillance, censorship, and the role of social media in social change. Her writing has been published by the New York Times, Al Jazeera, the Atlantic, the Guardian, Al Akhbar English, Slate, Foreign Policy, and Die Zeit, among others.
Twitter: @JillianCYork
What is the difference between privacy and security? Where do they cross over? As politicians advocate against our rights to data privacy and security, now is the time to talk about why both matter, and where they intersect.