GOTO Berlin is a vendor independent international software development conference with more that 60 top speakers and 600 attendees. The conference covers topics such as Java, Open Source, Agile, Architecture, Design, Web, Cloud, New Languages and Processes.
Michael Enderle, Tweet
Head of technology at 365FarmNet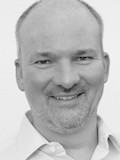 Michael Enderle is head of technology at 365FarmNet, a cloud-based management service for farmers.
He started his career as a Java developer more than 15 years ago and held various positions as developer, architect and team lead before joining 365FarmNet.
He has always been interested in the entire software development lifecycle, bringing ideas to real products and solutions for end users. He is an agile development enthusiast. Currently, his particular fields of interest are building modular cloud-based applications and value-added industry 4.0 solutions based on IoT.
Today, farmers are facing major challenges: legal demands are increasing, food prices are low and volatile, farm size is increasing and the farmer has to ensure sustainability for future generations. 365FarmNet helps farmers to manage their daily work and to optimize their business by conserving resources.
In this session, Michael will talk about the steps and lessons learned in building an industry 4.0 platform and how to build your own IoT cloud-based service.