GOTO Berlin is a vendor independent international software development conference with more that 60 top speakers and 600 attendees. The conference covers topics such as Java, Open Source, Agile, Architecture, Design, Web, Cloud, New Languages and Processes.
Nicole Forsgren, Tweet
Director of Organizational Performance & Analytics at Chef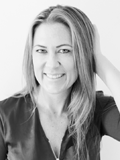 Dr. Nicole Forsgren is an IT impacts expert who shows leaders how to unlock the potential of technological change in their organizations. Best known for her work with tech professionals and as the lead investigator on the State of DevOps study, she is a consultant, expert, and researcher in knowledge management, IT adoption and impacts, and DevOps. She is the Director of Organizational Performance and Analytics at Chef and an Academic Partner at the Social Analytics Institute at Clemson University. In a previous life, she was a professor, sysadmin, and hardware performance analyst.
She holds a PhD in Management Information Systems and a Masters in Accounting. She has consulted and advised Fortune 50 Companies, startups and government agencies, and has been awarded public and private research grants (funders include NASA and the NSF). Her work has been featured in various media outlets, including the Wall Street Journal, Forbes, InfoWeek, and ComputerWorld, and she has been named a Top 100 DevOps Expert and one of the Top 20 Influential Women in DevOps by TechBeacon.
Twitter: @nicolefv
Time: Thursday 17:10 - 18:00
/
Location: Hall 1
Dr. Nicole Forsgren will present the latest research that uncovers what really drives business outcomes of market share, profitability, and productivity as well as DevOps transformation awesomeness... Hint: these need the right mix of IT, culture, and practice, and include continuous delivery and lean management. This exciting research was done with Jez Humble and Gene Kim, and is promising exciting new projects in the space.