GOTO Berlin is a vendor independent international software development conference with more that 60 top speakers and 600 attendees. The conference covers topics such as Java, Open Source, Agile, Architecture, Design, Web, Cloud, New Languages and Processes.
Oliver Fischer, Tweet
Software Developer, Author & Lead of JUG Berlin-Brandenburg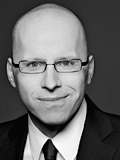 Oliver Fischer works as a software developer and project manager in Berlin. He writes articles on Java-related topics for various magazines and online magazines. His interest focuses on innovative systems and ideas, preferably in Java, and more agile consulting. In addition, Oliver leads the Java User Group Berlin-Brandenburg.
Twitter: @sweblogtweets
There is a strong trend to split large systems in to smaller and smaller parts and distribute them over numerous machines. Whether you just call it scaling, redundancy or even microservices, after a certain point you need new mechanisms to support this. Mechanisms that provide an overview which services are in place and where. Services also need to be monitored and finally they need to find each other.
Consul is one of a new breed of solutions that help with service discovery. Consul is a high availability solution that can even be used across data centers. Service information can be distributed quickly across the whole cluster. Consul offers interfaces for service discovery via REST, DNS and even template mechanisms. It also includes a Key-Value Store, distributed locks and health checking.
Starting with Consul is usually simple. We will show the basics but also a more complex setup that can be used in production.