GOTO is a vendor independent international software development conference with more that 90 top speaker and 1300 attendees. The conference cover topics such as .Net, Java, Open Source, Agile, Architecture and Design, Web, Cloud, New Languages and Processes
Jeff Smith, Tweet
Author of "All Things Dork" Blog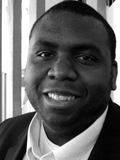 Jeff Smith has been in the technology field for over 15 years, oscillating between manager and individual contributor. He currently serves as the Manager of Site Reliability Engineering at GrubHub. Jeff enjoys discussing the psychological aspect of problems in organizations. Jeff is also one of the co-founders of the
Chicago Nerd Social Club
.
Twitter:
@DarkAndNerdy
Time: Tuesday 13:55 - 14:45
/
Location: Promenade Ballroom B & C
We're a little over 5 years into the DevOps movement and like most movements that catch fire, the praise is loud and vociferous. But as the movement matures, we need to look objectively at its successes, failures and potential hurdles.

Join Jeff Smith, Manager of Site Reliability Engineering at GrubHub as he discusses his experience in a DevOps culture and some of the tough decisions and changes that need to be made in order to reap the rewards.