GOTO is a vendor independent international software development conference with more that 90 top speaker and 1300 attendees. The conference cover topics such as .Net, Java, Open Source, Agile, Architecture and Design, Web, Cloud, New Languages and Processes
Ian Plosker, Tweet
Technical Lead, International Operations at Basho Technologies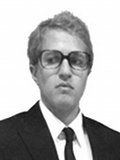 Ian Plosker is the Technical Lead, International Operations at Basho Technologies, the makers of the open source database Riak. He has been developing software professionally for 10 years and programming since childhood. Prior to working at Basho, he developed everything from CMS to bioinformatics platforms to corporate competitive intelligence management systems. At Basho, he's been helping customers be incredibly successful using Riak.
A panel discussion consisting of some of the worlds leading NoSQL providers and creators to meet and enter the ring for a "NoSQL Knockout" session. Here from the best in the industry on which databases fits your business.
If you don't know which is the right database to choose at the end of this session you never will!