GOTO is a vendor independent international software development conference with more that 90 top speaker and 1300 attendees. The conference cover topics such as .Net, Java, Open Source, Agile, Architecture and Design, Web, Cloud, New Languages and Processes
Brian Goetz, Tweet
Java Language Architect at Oracle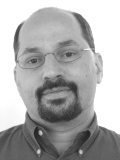 Brian Goetz is the Java Language Architect at Oracle, and is the specification lead for JSR-335 (Lambda Expressions for the Java Language.) He is the author of the best-selling book "Java Concurrency in Practice" and is a frequent presenter at major industry conferences.
Blog: briangoetz.blogspot.com
Java Concurrency in Practice: www.jcip.net

Twitter: @BrianGoetz
Time: Tuesday 09:00 - 09:50
/
Location: Grandball
Programming language design is not just about type theory and grammars. For evolving a mature programming language like Java, it is about finding ways to add capabilities while maintaining compatibility, both with existing code and with the expectations and mental models of 9 million or so Java developers. In this talk, Java Language Architect Brian Goetz looks at some of the challenges and lessons of steering Java through major evolutionary changes.