GOTO is a vendor independent international software development conference with more that 90 top speaker and 1300 attendees. The conference cover topics such as .Net, Java, Open Source, Agile, Architecture and Design, Web, Cloud, New Languages and Processes
Carsten Ruseng Jakobsen, Tweet
Senior manager, lean and agile coach in Systematic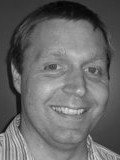 Carsten is a senior manager, lean and agile coach in Systematic where he led the agile transformation in 2006. He has published a series of articles describing significant learnings from Systematic Scrum adoption and improvements. He presents at agile conferences and delivers guest lectures to universities. His current interest is towards customer collaboration models allowing for better understanding of customer needs. From his activities in that area, he has found great inspiration from the Mobius model and outcome delivery. Carsten is currently a part of building the product organization to deliver the Columna Cura product to the municipality of Aarhus. As part of this he has worked to bring Mobius into the Columna Cura product development at Systematic.

Agile and Lean teams can go extremely fast. If they are heading in the wrong direction, they will simply fail faster.

In 50 minutes you will get three talks that will take you on the journey of why outcomes matter.

The first talk will be a walkthrough on the Mobius loop, a framework that helps you discover and deliver outcomes rather than outputs.

The second talk is a case study of a B2B travel company who used Mobius to transform the organization and build their products.

The third is a Government project for Aarhus Health Municipality delivered by Systematic, that used Mobius and an outcomes based approach from contract through to delivery.

It will be a practical and true to life session, sharing our how-to's and lessons learned.