GOTO is a vendor independent international software development conference with more that 90 top speaker and 1300 attendees. The conference cover topics such as .Net, Java, Open Source, Agile, Architecture and Design, Web, Cloud, New Languages and Processes
Dag Arne Brænd, Tweet
Novelda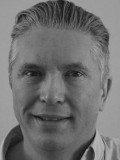 Dag Arne Braand is the COO of Novelda. He is responsible for setting up the operational flow for Novelda's new presence and vital signs sensor technology. His previous experience includes 14 years working as Senior Director for Atmel, responsible for the Microcontroller development toolchain and HW reference designs. This included Atmel Studio development environment, HW debuggers, microcontroller & wireless reference designs, serving a user community of > 100.000 developers and > 250.000 kits annually.

A product company has one purpose of operation: deliver quality products to customers. The value proposition of Devops is to give developers control over IT operations so they have the power to remove bottlenecks and automate quality. This is great if your product is software, but how does that fit into a world where hardware design, algorithm development and manufacturing all are part of the puzzle?

Answering the following questions from an industrial point of view: How do you develop, control, and maintain an advanced product line of smart HW products? How does Continuous Delivery fit into an organization desigin hardware, software and manufacturing? How do you set-up a quality toolchain that starts with design and ends up in a product at the customers desk?

This presentation will explore a case study of Novelda, a highly ambitious radar company.