GOTO is a vendor independent international software development conference with more that 90 top speaker and 1300 attendees. The conference cover topics such as .Net, Java, Open Source, Agile, Architecture and Design, Web, Cloud, New Languages and Processes
Daniel Morten Vistisen, Tweet
.Net Developer at Bluefragments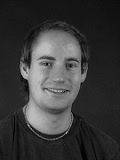 .Net Developer at Bluefragments and specializes in XAML based technologies. Previously developed WPF applications, but currently has a primary focus on Windows apps.
Twitter: danielvistisen
One session, one hour, one universal app which works on both phone, PC, HoloLens and Xbox. During the session you will learn how you can share over 95% of the UI and source code for single app on multiple Windows 10 form factors and how your app experience can get leveraged using Microsoft continuum.