GOTO is a vendor independent international software development conference with more that 90 top speaker and 1300 attendees. The conference cover topics such as .Net, Java, Open Source, Agile, Architecture and Design, Web, Cloud, New Languages and Processes
Jesper Boeg, Tweet
Agile/Lean consultant, author of Priming Kanban and Real Life Scrum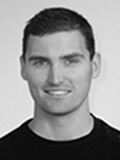 Implementing Agile and Lean principles in the context of innovation and IT has been Jesper's work and passion for almost a decade. He has great passion for continuous improvement and is constantly trying out new principles, tools and practices to find better ways of delivering great solutions and make work easier and more enjoyable for everybody involved.
Jesper runs his own company
www.agileupgrade.com
and regularly speaks at local meetups and Agile and Lean conferences. He is a Kanban Coaching Professional and Accredited Kanban Trainer from LKU, member of the GOTO Program Advisory Board and has served as trackhost on numerous GOTO and QCon conferences. Jesper is the author of the two popular minibooks "Real Life Scrum" and "Priming Kanban", which can both be downloaded for free at InfoQ.com.
Twitter: @J_Boeg
Video presentations: Raising the Bar: Super Optimizing Your Agile Implementation Using Kanban and Lean, Kanban - Crossing the Line, Pushing the Limit or Rediscovering the Agile Vision?
Few tools and artifacts survive more than a few years in my toolbox before I replace them with something I have found to be more effective. Story Mapping is however the exception and for the last 5-6 years it has been my weapon of choice when trying to find the most valuable things to do first and align multiple stakeholders towards a common vision. Originally inspired by Jeff Patton's 2008 blog
"The new backlog is a map"
, my approach has of course changed considerably since I first started using it, but still much of the core remains the same.

In this talk I will present my experiences with Story Mapping. The cross-breed version I am using right know and why I think it is such a powerful tool to help you better understand what you are trying to achieve, prioritize your business needs and not the least get to market faster with much better alignment between the stakeholders involved. Though primarily used in the Agile world I have found it at least as effective in the world of more traditional stage gate governance models, since no matter the method it forces you to identify what is truly important to your users and the importance of alignment and prioritization.

No matter if you are a fan of traditional waterfall stage gate approaches or a true agilist this session should provide some explicit tools and practices that will make you think twice before you start planning your next project or product release.