GOTO is a vendor independent international software development conference with more that 90 top speaker and 1300 attendees. The conference cover topics such as .Net, Java, Open Source, Agile, Architecture and Design, Web, Cloud, New Languages and Processes
Tom Krcha, Tweet
Gaming Evangelist, Adobe Systems Inc.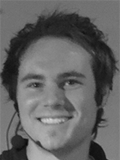 Tom Krcha works as a Gaming Evangelist at Adobe and speaks regularly at conferences in USA, Europe and Asia. He started with Flash more than 12 years ago and worked for interactive studios, streaming companies and telco providers. Right now he is focusing on game development, helping other developers to make better online and mobile games.

See how Flash Player 11 allows console-quality games to run within the browser and how online social games are going to transform in the near future to bring triple-A titles online to everyone. Get inspired by outstanding demos of games running on the new GPU accelerated core opening new possibilities for the gaming market.