GOTO is a vendor independent international software development conference with more that 90 top speaker and 1300 attendees. The conference cover topics such as .Net, Java, Open Source, Agile, Architecture and Design, Web, Cloud, New Languages and Processes
Michele Ide-Smith, Tweet
UX Specialist who likes building Teams & Communities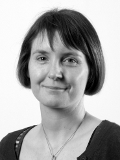 Michele has worked in web and software development since 1997, starting as a web developer and gaining experience in project management, information architecture web channel management and user experience.
Michele is currently a User Experience Specialist at Red Gate, designing tools which help make delivering software simple. Michele organises monthly events for her local UX community and blogs occasionally at ide-smith.co.uk.
Twitter: @micheleidesmith
How do you know you're developing the right product? This talk will help you think creatively about how to do customer development using Agile and Lean User Experience methods. I'll share what we learnt about using rapid, iterative prototyping techniques to develop a minimum viable product at a software conference.
In August 2012 we attended Kscope, a conference for Oracle developers. Instead of doing the usual product demonstrations, we turned our stand into a "live lab" and took Agile development processes out of the office and in front of our customers. Over 3 days we ran 9 sprints and conducted 25 customer interviews, using a paper prototype to get feedback. We collected invaluable information about our customers' development environments, how they work with their teams, their processes, tasks and pain points. By the end of the conference we'd developed an interactive prototype (using HTML and CSS) for customers to evaluate. The team went through several rapid "build > measure > learn" cycles to improve our product concept and validate the market need.
I'll cover the benefits and pitfalls of doing live design and development in front of potential customers and competitors. The talk will illustrate how opening up our development process at a conference provided visitors to the stand with an opportunity to experience Agile and Lean methods first-hand, and that marketing teams can learn a lot from Agile development teams.
This talk will appeal to anyone directly involved in product design, development and marketing, including: designers, product owners, developers, testers, project managers and marketers.