GOTO Amsterdam (June 17-19, 2015) is a vendor independent international software development conference with more that 50 top speakers and 500 attendees. The conference covers topics such as AngularJS, Disruption, Docker, Drones, Elasticsearch, Hadoop, Microservices & Scrum.
Daan van Santen, Tweet
DevOps & Application Delivery Sales Consultant at CA Technologies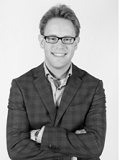 Daan van Santen is a DevOps & Application Delivery Sales Consultant and works at CA Technologies.
He has a background in system and process integration and is very familiar with the challenges that organizations face as they work on integrating their teams, organizations and the supporting software and applications.
He is convinced that in order to continuously innovate and create business value a unique mix of both a change in (IT) culture and extreme automation is needed.
Daan is passionate about new innovative technologies that unlock the power to innovate for many organizations across the globe.
During his career he has worked as software developer, project manager, business consultant and presales consultant.
Transaction Discovery, Insight & Automation with Continuous Application Insight
In today's economy, the ability to release modern applications faster with exceptional quality is paramount. However, modern application complexities prevent agility because they are fragmented components mostly without a guiding user interface.
Key development and QA challenges coming with this complexity are:
Lacking transactional insight
Ineffective test automation
Ineffective stubbing & mocking
Prolonged defect resolution
In this session we will talk about how CA Continuous Application Insight (CAI) addresses these challenges by providing intelligence and transaction level visibility by breaking down the complexity of modern applications, automating the test automation and automating virtual service creation.