GOTO Amsterdam (June 17-19, 2015) is a vendor independent international software development conference with more that 50 top speakers and 500 attendees. The conference covers topics such as AngularJS, Disruption, Docker, Drones, Elasticsearch, Hadoop, Microservices & Scrum.
Mark Coleman, Tweet
Software, Music Management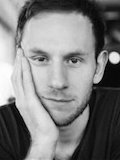 Mark Coleman is a freelance Continuous Delivery consultant, a founding member of Docker Amsterdam, an associate at Container Solutions, and a co-organiser of DockerCon Europe 2014. He has more than 10 years of experience in Software Development, Configuration Management and IT Operations and has helped some of Europe's largest companies to change the way they create and deliver software to their users. Mark lives in Amsterdam, the Netherlands.
Twitter: @mrmrcoleman
Track:
Docker
/
Time: Friday 15:50 - 16:40
/
Location: Effectenbeurszaal
During the Docker Predictions Panel attendees, speakers and the host of the Docker track will try to predict the big announcements at the DockerCon15 in San Francisco. DockerCon15 will take place just days after GOTO Amsterdam.
Last time at DockerCon14 Europe, here in Amsterdam, Docker Inc. announced Swarm, Machine, Compose and Docker Enterprise Hub.
If you think you know where they are heading this year, come and tell the world!
This panel will be facilitated by Mark Coleman who will ensure a memorable and fun experience for all attendees.