GOTO Amsterdam (June 17-19, 2015) is a vendor independent international software development conference with more that 50 top speakers and 500 attendees. The conference covers topics such as AngularJS, Disruption, Docker, Drones, Elasticsearch, Hadoop, Microservices & Scrum.
Ot van Daalen, Tweet
Attorney specialised in Privacy & Security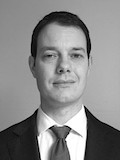 Ot van Daalen is an attorney specialised in privacy and security. In 2009 he relaunched the digital rights movement Bits of Freedom. In addition to his work as an attorney, Ot van Daalen is a privacy-lecturer and researcher at the Institute for Information Law of the University of Amsterdam. He is also a board member of the European digital rights organisation EDRi and a member of the Advisory Council of the SIDN Foundation.
Track:
Hadoop
/
Time: Friday 15:50 - 16:40
/
Location: Veilingzaal
Data collection and analysis is becoming easier, but privacy regulators are becoming stricter. As a result, privacy issues are becoming ever more prominent when developing software. Making your software privacy-compliant from the start is the best way to avoid legal troubles later on. In this talk, Ot van Daalen, founder of the privacy law boutique Digital Defence and a former programmer himself, will guide you through the privacy maze. He will give practical tips on how to design privacy-compliant software, and how to best make your case to the legal department.