GOTO Amsterdam (June 13-15, 2016) is a vendor independent international software development conference with more than 60 top speakers and 800 attendees. The conference covers topics such as Microservices, Rugged, JavaScript, Post-Agile, Data, Spring++, Connected Worlds & Philosophy.
Interested in sponsoring GOTO Amsterdam?
Please contact Daphne Keislair (daphne.keislair@trifork.nl)
Gold Sponsor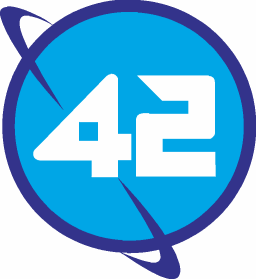 42, leading full service software development organization specialized in tailor made solutions for complex challenges. An organization using cutting edge new technologies on the Java platform. Known for its high quality solutions to meet high customer expectations.
Silver Sponsors
Parse and interpret a terabyte of click data on a Hadoop cluster? At bol.com – 6+ million customers,
10+ million products – it's all in a day's work!

Container Solutions is an IT company with the mission to provide professional services around Docker,
Apache Mesos and Mesosphere DCOS.





How people build software: Millions of developers use GitHub to build personal projects, support their businesses, and work together on open source technologies.

Optiver is an international trading company. We constantly offer fair and highly competitive prices for the buying and selling of stocks, bonds, options, futures, ETF's etc.

Trifork is a leading full service supplier of high-quality custom-built applications and end-to-end solutions.
Working with technology as a startup.
The future of technology is at Wehkamp.



Atlassian unleashes the potential in every team. Our products help teams collaborate, build software and serve their customers better.
Bronze Sponsors
A leading provider of customized financial advisory solutions, aixigo combines OSS technology and pro-
found business expertise into unique software experiences.

As the company behind #Elasticsearch, #Logstash, and #Kibana, Elastic believes getting actionable insight from
data matters. To learn more, visit www.elastic.co

Hippo is a software product company that delivers an open source cms powering some of the world's most intricate websites for leading organizations.

Passion for technology! We build well-crafted complex
software in an Agile way. Our professionals learn the craft by practicing it and helping each other.

Accelerate software innovation & quality while reducing waste & risk with Nexus Software Supply Chain solutions integrated in your continuous toolchain. www.sonatype.com

Sytac is an all around development company that offers full-cycle development services for our clients. We build reliable, scalable and secure applications that meet the most advanced business requirements.






The key to making your app stand out. If you want intelligent app analytics and inhouse app distribution, The Perfect App (TPA) is the system for you.
Sponsors
Partners
| | |
| --- | --- |
| | |
| | |
| | |
| | |
Producer