GOTO Berlin is a vendor independent international software development conference with more that 60 top speakers and 600 attendees. The conference covers topics such as Java, Open Source, Agile, Architecture, Design, Web, Cloud, New Languages and Processes.
Chris Atherton, Tweet
Partner and UX Specialist, Equal Experts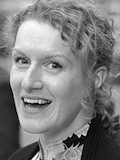 Chris Atherton is a partner at Equal Experts, where she supports software delivery teams in a lean UX role. Chris led the UX on Equal Experts' award-winning Visas and Immigration project for GOV.UK, and has contributed design and user research to other projects in the financial and academic publishing sectors. Before joining Equal Experts, Chris produced freelance and agency work for clients such as Skype and the BBC. A former academic researcher and lecturer, Chris holds a PhD in cognitive neuroscience; she remains obsessed by the successes and failures of memory and visual attention.
Twitter: @finiteattention
Time: Friday 17:00 - 17:50
/
Location: Hall 1
When we express a professional opinion that a piece of software should look like this or work like that, maybe we're missing something: we know too much, and probably shouldn't be trusted. Instead of having opinions, we need to go out and get data: solid evidence about whether the things we're making actually work for real users.
In this talk, Chris will use real-life examples of when good design intentions weren't enough (spoiler: good design intentions are never enough). She'll also showcase some of the psychological phenomena underpinning these failures of design, in the hope that someone else might learn from her mistakes. In the end, if you can park your ego and observe what your product's users are actually doing, while you might not always get what you think you want, you'll nearly always get what you need.