GOTO Berlin is a vendor independent international software development conference with more that 60 top speakers and 600 attendees. The conference covers topics such as Java, Open Source, Agile, Architecture, Design, Web, Cloud, New Languages and Processes.
Sebastian Schuon, Tweet
Co-Founder at Stylight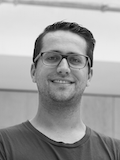 Sebastian Schuon has co-founded STYLIGHT, a fashion platform, in 2008. To date he serves as CTO responsible for the engineering efforts from mobile apps to operations. He has a keen interest in scalable systems and organisations, be it microservices architectures or agile company setups. Furthermore he is involved in exposing STYLIGHT's engineering efforts to the public, such as with conference speaking or helping with engineering.stylight.com.
Previously Sebastian has been active in computer vision research, where he published on leading conferences and journals, mostly on way to improve the resolution of time-of-flight cameras. Sebastian holds a MSc from Stanford University and a Dipl.-Ing from TU München.
Twitter: @schuon
In this talk Sebastian will share Stylight's experiences in setting up a joint agile team that ships both to Android and iOS. He will shed some light onto how UX research evolved with the team and what their current best known process is.
Additionally Sebastian will walk you through the learnings from building an architecture that handles both iOS and Android as well as how Stylight does testing and the release management of the apps.