GOTO Amsterdam (June 13-15, 2016) is a vendor independent international software development conference with more than 60 top speakers and 800 attendees. The conference covers topics such as Microservices, Rugged, JavaScript, Post-Agile, Data, Spring++, Connected Worlds & Philosophy.
Juergen Hoeller, Tweet
Co-founder of the Spring Framework Project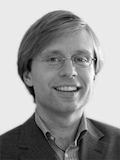 Juergen Hoeller is co-founder of the Spring Framework open source project and has been serving as the project lead and release manager for the core framework since 2003. Juergen is an experienced software architect and consultant with outstanding expertise in code organization, transaction management and enterprise messaging.
Twitter: @springjuergen
Track:
Spring++
/
Time: Wednesday 10:20 - 11:10
/
Location: Veilingzaal
The Spring team is busily working on Spring Framework 5.0, with a release candidate scheduled for Q4 2016.
This presentation covers the key themes in Spring 5, based on the current state of development: going Java 8+ across the entire framework codebase, comprehensive support for JDK 9, a strong focus on HTTP/2, and first-class support for Spring-style reactive architectures.
Prerequisite attendee experience level: advanced