GOTO Amsterdam (June 13-15, 2016) is a vendor independent international software development conference with more than 60 top speakers and 800 attendees. The conference covers topics such as Microservices, Rugged, JavaScript, Post-Agile, Data, Spring++, Connected Worlds & Philosophy.
Michael Brunton-Spall, Tweet
Senior Technical Architect at The Government Digital Service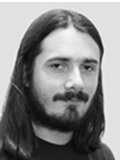 Michael Brunton-Spall is the lead security architect for Government Technology, Government Digital Service. He helps set and assess security standards and advises on building secure services within government. Previously Michael has worked in the news industry, the gaming industry, the finance industry and the gambling industry.
Twitter: @bruntonspall
I believe that agile methods of development and operation can lead to more securely designed and operated systems than is possible via non agile methods. But doing so requires work and thought.
Agile methodologies however have generally been said to be incompatible with traditional security governance and risk management structures.
Something needs to change and in this talk, I'll show you how we can change the way we approach security to enable rapid development, changing requirements and yet produce a system that is more secure.
Prerequisite attendee experience level: beginner