GOTO Amsterdam (June 13-15, 2016) is a vendor independent international software development conference with more than 60 top speakers and 800 attendees. The conference covers topics such as Microservices, Rugged, JavaScript, Post-Agile, Data, Spring++, Connected Worlds & Philosophy.
Michael Nissen Thorup Friis, Tweet
Platform Architect at the LEGO Group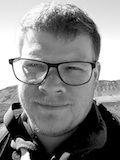 Platform Architect in Content Management Platforms at the LEGO Group. Responsible for the development and transition to search driven marketing based on Elasticsearch.
Seven years experience with software development within GIS and Marketing.
Twitter: @mfriis
Track:
Data
/
Time: Tuesday 14:30 - 15:20
/
Location: Effectenbeurszaal
The worlds larges toy manufacturer has based their digital marketing solutions on a search driven content platform and therethrough address the ever changing use cases, consumer devices, digital habits. The talk will run through the complex business challenges and complement these with solution details focussing on how Elasticsearch is utilized in an Amazon Web Services infrastructure.
Prerequisite attendee experience level: beginner