GOTO Amsterdam (June 13-15, 2016) is a vendor independent international software development conference with more than 60 top speakers and 800 attendees. The conference covers topics such as Microservices, Rugged, JavaScript, Post-Agile, Data, Spring++, Connected Worlds & Philosophy.
Preben Thorø, Tweet
Software Pilot at Trifork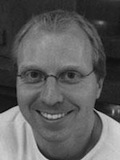 Preben has been with Trifork since the early days, and over the past years, he has been part of establishing Trifork GmbH in Zurich. During his +15 years in the business he has taken various positions and roles like programmer/developer, consultant, project manager, team leader, coach and more. He has a strong focus on user experience and making people working efficiently together to meet the end user needs. Prebens main technical focus lies on the mobile platforms, but being a spare time electronics hacker, it often involves the combination of sensors, gadgets, and a mobile phone.
Track:
Connected Worlds
/
Time: Wednesday 13:20 - 14:10
/
Location: Effectenbeurszaal
Internet of Things has never been bigger. And it has never been easier. There is a variety of circuit boards, services, and possibilities out there. The Arduino boards and standards have been around for many years and a large community is driven by the fact that this is open source at hardware level. In this talk we will learn to program an Arduino board, we will control inputs, outputs, GPS, an basically everything you need to get started. Prerequisites for the talk is general programming understanding but no Arduino knowledge is required. Though barely an hour, you will be taken from zero to a level where you can actually start to realize your own IoT ideas.
Prerequisite attendee experience level: electronics: beginner; programming: advanced