GOTO Berlin is a vendor independent international software development conference with more that 60 top speakers and 600 attendees. The conference covers topics such as Java, Open Source, Agile, Architecture, Design, Web, Cloud, New Languages and Processes.
Katrin Elster, Tweet
StrategicPlay®, Hoffmann Consulting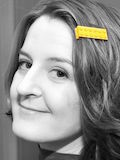 Katrin Elster is a specialist for (re)inventing companies' business strategies, (re)starting projects or (re)focussing teams. Her expertise is strategic co-creation for personal and organisational learning and transformation. She is co-owner and founder of StrategicPlay®, Certified LEGO® SERIOUS PLAY® facilitator since 2007 and Official Training provider for LEGO® SERIOUS PLAY® since 2010. Trained in different approaches of Creative Problem Solving and with a passion for agile she is specialized in designing and facilitating large-scale co-creation combining LEGO® SERIOUS PLAY®, Creative Problem Solving and agile approaches like Lean StartUp. She is also co-founder and organizer of CREA Germany and the yearly un-conferences "Play4Agile".
How to get a grip on "fluffy" challenges like a vision or culture in an agile team? How to create a shared understanding of the team`s spirit or value proposition?
Just think with your hands! Explore how LEGO® SERIOUS PLAY® works in a unique way to make abstract topics more concrete. LEGO® is our prototyping material and the SERIOUS PLAY® process triggers storytelling and imagination. Let's try out in in a hands-on session! If you are already curious, find out more here: http://de.slideshare.net/strategicplay/lego-serious-play-in-a-nutshell-by-strategicplay.