GOTO Berlin is a vendor independent international software development conference with more that 60 top speakers and 600 attendees. The conference covers topics such as Java, Open Source, Agile, Architecture, Design, Web, Cloud, New Languages and Processes.
Kevin Goldsmith, Tweet
Vice President, Engineering at Spotify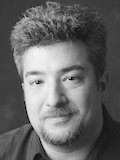 Kevin Goldsmith is a Vice President of Engineering at Spotify AB in Stockholm, Sweden where he is responsible for the product engineering organization in Sweden; a team of 125 developers, testers, and coaches. Previously, he was a Director of Engineering at Adobe Systems for nine years, where he led the Adobe Revel product group and the Adobe Image Foundation group. He spent eight years at Microsoft, where he was a member of the Windows Media, Windows CE CoreOS and Microsoft Research teams. He has also worked at such companies as Silicon Graphics, (Colossal) Pictures, Agnostic Media and IBM. He has a degree in Applied Mathematics and Computer Science from Carnegie Mellon University.
Twitter: @KevinGoldsmith
The software industry used to be all about building monoliths: monolithic applications and services, with bing-bang product releasees. All that has now changed and we are much better for it.
This talk is about how breaking up those monoliths in your schedule, your organization and your architectures can help you increase your team's innovation throughput and making you more competitive in today's fast moving markets.