GOTO Berlin is a vendor independent international software development conference with more that 60 top speakers and 600 attendees. The conference covers topics such as Java, Open Source, Agile, Architecture, Design, Web, Cloud, New Languages and Processes.
Markus Andrezak, Tweet
Co-Founder of überproduct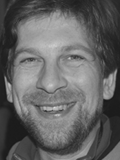 Markus Andrezak is working in the fuzzy front end of Product Development. He helps companies to innovate as well as define and adapt products that people love and engage with. Another area of his work is Product Ptrategy. He currently tries to define what Lean means in this area. He has also helped to redefine Portfolio Management within the community. He co-founded ueberproduct.de, a consultancy focusing on product and strategy. Markus was nominated for the Brickell Key award for his work in Portfolio Management in 2013.
Twitter: @markusandrezak
Innovation work is counter intuitive and thus the meaning of innovation in the enterprise is laden with misunderstandings. This leads to enterprises mostly having a shallow understanding of innovation. That of course leads to weak models of innovation and product work and wrong models of collaboration.
This talk will explain several of these misunderstandings and solutions approaches, amongst them the concept of the dual mode organization as a way of annealing radical new products and innovation in the framing of huge enterprises.