GOTO is a vendor independent international software development conference with more that 90 top speaker and 1300 attendees. The conference cover topics such as .Net, Java, Open Source, Agile, Architecture and Design, Web, Cloud, New Languages and Processes
Lars Roost, Tweet
Program Manager and Agile Change Agent at LEGO Group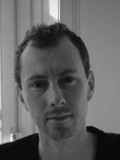 Lars is an experienced agile practitioner with a taste for working at the intersection of agile and traditional management thinking.
With a background as developer, Lars has worked with project and program management in the context of everything from small agile teams using Kanban to a big development organization constrained by traditional rules of management. Currently, Lars is working as Program Manager and agile change agent at LEGO. Here he drives the efforts of scaling agile above the team level in a global organization with more than 150 people directly involved in the development.
Twitter: @LarsRoost
Scaled Agile Framework is controversial - at first glance SAFe looks a bit like a big scary heavy-weight top-down RUP-zombie. But what about in real life? This talk is based on our experience doing this at Lego with about 15-20 teams for 9 months and counting. We'll tell you our story so far, and reflect on the evilness or non-evilness of SAFe. And we might even tell you what the "e" in SAFe stands for.