GOTO is a vendor independent international software development conference with more that 90 top speaker and 1300 attendees. The conference cover topics such as .Net, Java, Open Source, Agile, Architecture and Design, Web, Cloud, New Languages and Processes
Jeff Sutherland, Tweet
Scrums grand old mann - Co Founder of Scrum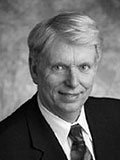 Dr. Sutherland started his career as a fighter pilot in the U.S. Air Force. His last two tours of duty were at Stanford University where he received a M.S. in Statistics and the United States Air Force Academy where he taught Mathematics, Statistics, and Probability. In 1975 he joined the faculty of the University of Colorado Medical School where he received a Ph.D.. As Asst. Prof. of Radiology, Biometrics, and Preventive Medicine he co-founded the Center for Vitamins and Cancer Research under the sponsorship of Nobel Laureate Linus Pauling and for eight years was the Principle Investigator of a multimillion dollar National Cancer Center research grant that ran all IT programs for the Colorado Regional Cancer Center. This included data collection on all cancer patients in Colorado and integration with a national registry, as well as clinical trials, epidemiological studies, and research on supercomputer mathematical models of carcinogenesis.
In 1983 he joined a banking company that serviced 150 banks throughout North America where he was VP of Advanced Systems and General Manager of their ATM business unit. He has been VP of Engineering and CTO of nine software companies. In the first four companies he prototyped Scrum and in the fifth company created Scrum as we know it today. His last four companies have been totally Scrum where teams have consistently demonstrated hyperproductivity. In 2001 he was a Signatory of the Agile Manifesto. His last company, PatientKeeper, performs at 10 times the speed of their outsourcing partner and is the first company to use Scrum to achieve a hyperproductive revenue state, quadrupling their revenue in 2007.
Jeff is currently the Chairman of the Scrum Training Institute, CEO of Scrum, Inc., and Senior Advisor to OpenView Venture Partners where he is Agile Coach for the venture group and their 20 portfolio companies.
Follow him on Twitter: @jeffsutherland
Track:
Training
/
Time: Thursday 09:00 - Friday 17:00
/
Location: Uni 7
About the course:
Agile project management is as radically different from traditional project management as agile processes are different from traditional methodologies. Rather than plan, instruct and direct, the agile project manager facilitates, coaches and leads. This person is called a ScrumMaster.
The purpose of this course is to train ScrumMasters. The participants will learn how to make a development team, a project, or an organization agile. Exercises, case studies, and examples are used to bring home the realization of how to be a successful ScrumMaster.
Each individual is trained to be able to assume the following responsibilities:
Remove the barriers between development and the customer
Teach the customer how to maximize ROI and meet their objectives through Scrum
Improve the working conditions for the development team
Improve the productivity of the development team
Improve the engineering practices and tools so each increment of functionality is potentially shippable
Each participant will receive a copy of the Scrum training materials.
Certification
From October 1st 2009 participant are required to pass an online exam (multiple choise) to be Certified Scrum Master. You'll have 90 days after the course to pass the exam. For more information please see Scrum Master Exam at Scrum Alliance.
When passing the exam you will be listed as Certified Scrum Masters at Scrum Alliance. As a Certified Scrum Master you are authorized to participate in 'open' development of the Scrum methodology and software and to continue your Scrum education (e.g. Scrum Practitioner).
Target Audience and Preconditions
To participate in the Scrum Certification course it is necessary for the participant to have a basic understanding of project management, together with a desire to learn more about Scrum; how you use it and how it's implemented in an organization. The participants may be project managers, administrative managers, developers or similar who have experience with projects that develops or improves products or services.