GOTO is a vendor independent international software development conference with more that 90 top speaker and 1300 attendees. The conference cover topics such as .Net, Java, Open Source, Agile, Architecture and Design, Web, Cloud, New Languages and Processes
Rajen Kishna, Tweet
Application development enthusiast at Microsoft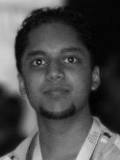 Rajen Kishna is an application development enthusiast who currently works at Microsoft in the Developer Platform Evangelism division as a Technical Evangelist, focusing on helping developers and customers build successful solutions on the Microsoft application platform.
He has been involved with Microsoft's current modern app strategy for a number of years, helping developers and customers be successful on the Windows platform. Innovation in technology is one of his main drivers to help all audiences get the most out of Microsoft development technologies in their solutions.
Twitter: @rajen_k
Blog: http://blog.rajenki.com
In this demo-heavy session, we'll take a look at how Windows Phone apps are developed and what the unique capabilities of the platform are, such as Signature Controls, Live Tiles, Lens apps and NFC. We'll spend most of the session in Visual Studio 2012 and focus on C# and XAML development.