GOTO Amsterdam (June 13-15, 2016) is a vendor independent international software development conference with more than 60 top speakers and 800 attendees. The conference covers topics such as Microservices, Rugged, JavaScript, Post-Agile, Data, Spring++, Connected Worlds & Philosophy.
Toralf Richter, Tweet
Director of Engineering at TomTom Telematics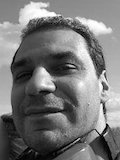 Toralf Richter is the Director of Engineering at TomTom Telematics with main focus on the WEBFLEET SaaS platform. TomTom Telematics is one of the world's leading suppliers of fleet management services (B2B) and working to become a multipurpose vehicle telematics provider. Toralf currently focuses on transforming the WEBFLEET fleet management platform into a generalized telematics service platform. Toralf has worked in SaaS and platform engineering as software engineer, architect, and project lead to name a few roles. He has experience and technical background in high-throughput & near-time data processing, middleware and platform integration, API engineering and management, as well as with API user and integration developer eco-systems.
Twitter: @ToralfRichter
Track:
Connected Worlds
/
Time: Wednesday 11:30 - 12:20
/
Location: Effectenbeurszaal
The "Connected Car" can be called a specialized rendering of the Internet of Things. A modern vehicle itself is already a network of electronic sensors and actors. By adding an uplink to a telematics service platform a more universal access to car data and functionality becomes possible – with all the benefits and challenges.
The focus will be on a high level overview of the TomTom Aftermarket Connected Car proposition and how it is different from and complementary to many OEM connected car programs. There will be some highlights on the most important changes in technology and architecture as TomTom Telematics moves from B2B fleet management functionality to a general telematics service platform.
Prerequisite attendee experience level: beginner