GOTO is a vendor independent international software development conference with more that 90 top speaker and 1300 attendees. The conference cover topics such as .Net, Java, Open Source, Agile, Architecture and Design, Web, Cloud, New Languages and Processes
Eric D. Schabell, Tweet
JBoss technology evangelist at Red Hat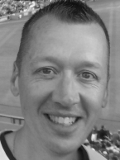 Eric D. Schabell is the JBoss technology evangelist for Integration and BPM products at Red Hat. He is responsible for various outbound technical aspects of promoting JBoss Enterprise Middleware integration products and services (BRMS/BPM, SOA, and data integration). He has been working within software development since 1998 for many different enterprises. Follow this blog at http://www.schabell.org.
Track:
Java Tools
/
Time: Monday 13:20 - 14:10
/
Location: Kammermusiksalen, Musikhuset
Whether your business is running on applications based on Java EE6, PHP or Ruby, the cloud is turning out to be the perfect environment for developing your business. There are plenty of clouds and platform-as-a-services to choose from, but where to start? Join us for an action-packed hour of power where we'll show you how to deploy your existing application written in the language of your choice - Java, Ruby, PHP, Perl or Python, with the project of your choice - examples with JBoss jBPM, Ceylon, Switchyard, Drools Planner, Aerogear, GateIn, Drools (Rules / BPM) and more deployed into the OpenShift PaaS in just minutes. All this and without having to rewrite your app to get it to work the way the cloud provider thinks your app should work.

If you want to learn about OpenShift PaaS and see how investing an hour of your time can change everything you thought you knew about putting your business applications in the cloud, this session is for you!