GOTO is a vendor independent international software development conference with more that 90 top speaker and 1300 attendees. The conference cover topics such as .Net, Java, Open Source, Agile, Architecture and Design, Web, Cloud, New Languages and Processes
Kevlin Henney, Tweet
Patterns, Programming, Practice and Process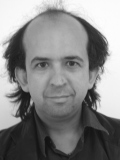 Kevlin is an independent consultant and trainer based in the UK. His development interests are in patterns, programming, practice and process. He has been a columnist for various magazines and web sites, including Better Software, The Register, Application Development Advisor, Java Report and the C/C++ Users Journal. Kevlin is co-author of A Pattern Language for Distributed Computing and On Patterns and Pattern Languages, two volumes in the Pattern-Oriented Software Architecture series. He is also editor of the 97 Things Every Programmer Should Know site and book.
97 Things: http://programmer.97things.oreilly.com
Personal blog: http://asemantic.blogspot.com
Company site: http://curbralan.com
Twitter: @KevlinHenney
Track:
Experience Design
/
Time: Wednesday 14:30 - 15:20
/
Location: Rytmisk Sal, Musikhuset
Over two decades ago, Richard P Gabriel proposed the thesis of "Worse Is Better" to explain why some things that are designed to be pure and perfect are eclipsed by solutions that are seemingly limited and incomplete. This is not simply the observation that things that should be better are not, but that some solutions that were not designed to be the best were nonetheless effective and were the better option. We find many examples of this in software development, some more provocative and surprising than others. In this talk we revisit the original premise and question in the context of product development and user experience, challenging some common ideas of what delights the user, the customer and the market and what should (or should not) be simple in a product.